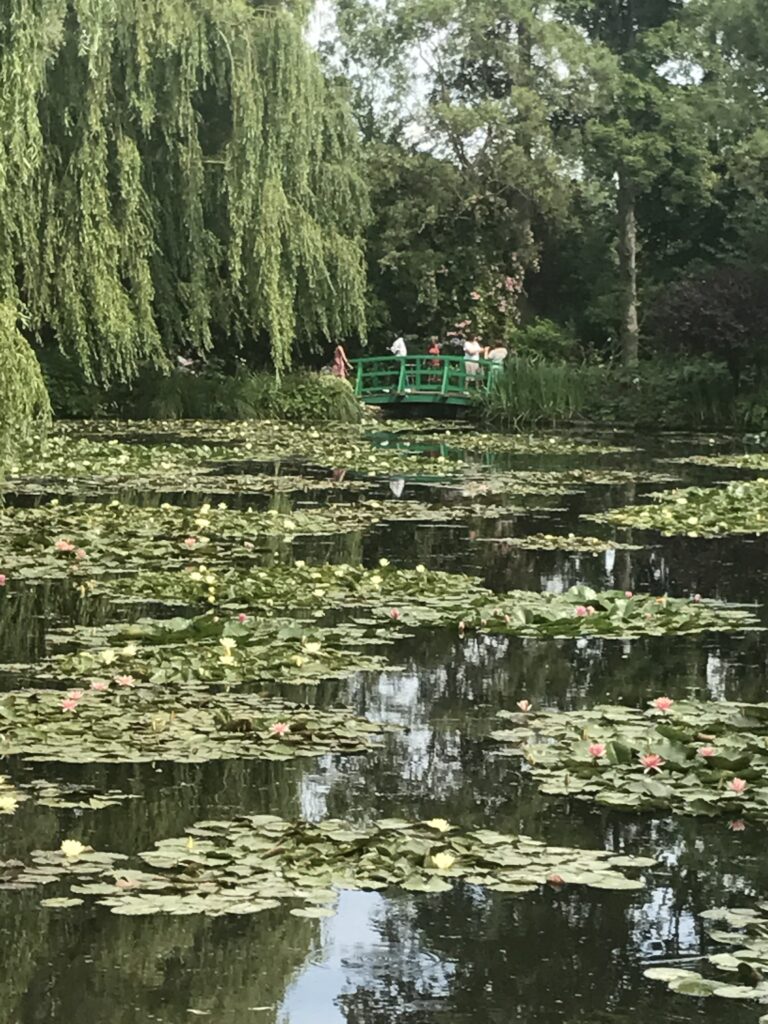 I wonder if this place looks familiar to you?
Have you seen it before?
It is Giverny. Monet's home in France where he painted his most prolific and well known series of water lily paintings. Monet was well known for his landscapes and his impressionist painting style. He was the first painter to really capture what smoke looked like in his paintings. His best most loved work….was painted at home.
His best masterpieces were painted...at home. I stressed out in my bed and the minutes, then hours ticked by trying to work out all the things i needed to do to get ready to teach online. Spending hours upon hours trying to get the technology right, trying to make the lessons great, at least the greatest I could with the tools I had.
At home.
Then after worrying for some time I flicked on my phone to the Calm app and started the sleep story called, Monet's Garden.
Giverny. One of the bucket list destinations I crossed off my list a few years ago. As the narrator lulled me to sleep and talked about Monet's home and that is where his greatest works of art were painted..It literally hit me like a ton of bricks. Your home is your masterpeice.
And. A lot is happening at home right now. then I thought how can I make my home my masterpiece?
What am I doing for the people in my. home? Myself in my home? My acutal home? What am I letting into my home? What am I quickly escorting out of my home?
Just my thoughts this week as the world around me is crawling with ugliness and flames.
My home, is not. My heart the place where I have created a nest of safety for my children and myself. Is not. It is calm and happy and you may even see a blue bird circling around it singing.
Because my home is our safe place. My masterpeice.