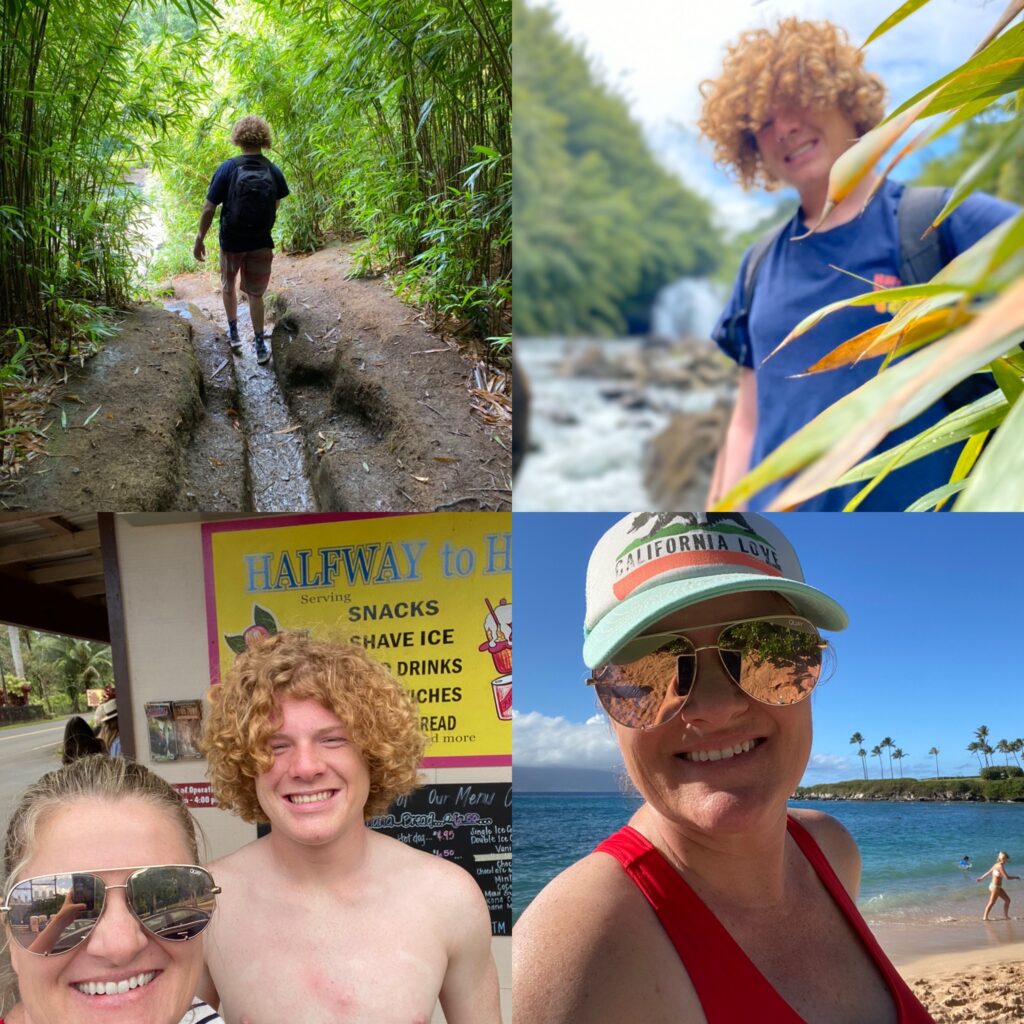 You know when life feels difficult for a long time and you think back and you can't remember the last really good thing? That is kind of what life had felt like just a lot of hard work. Then we had this golden chance to go to Maui. It was only possible because of some really great friends one who let us stay with him and the other who gifted us the tickets. Aydan and I were tickled pink and off we flew. It was perfect timing because his 16 birthday was coming up and we celebrated!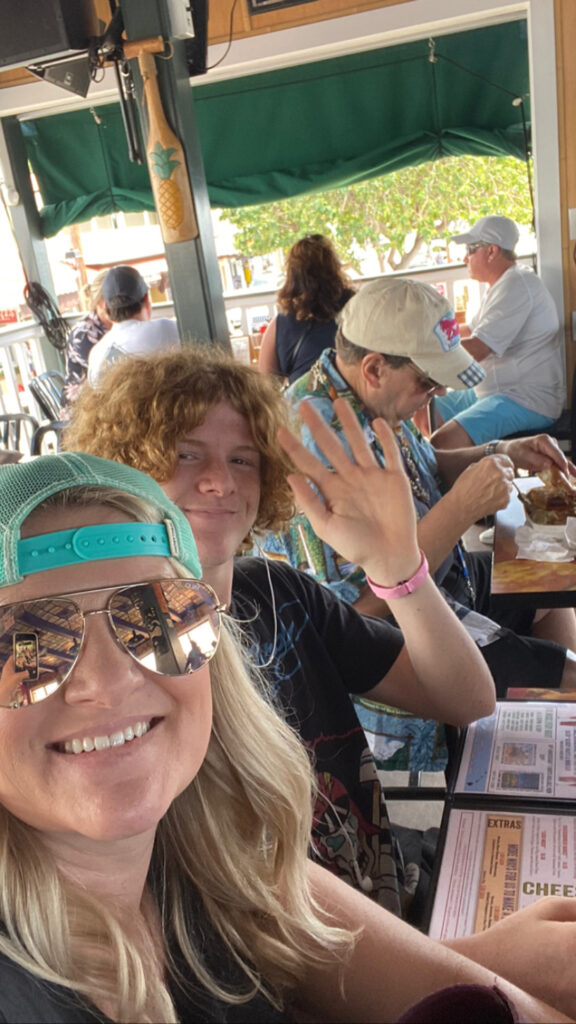 Day 1
We went to a beautiful church service. Then we drove to Lahaina and walked around the old town. We enjoyed lunch at Cheeseburgers in Paradise. It was yummy! It was up on a patio and we were able to see the ocean. We then enjoyed the drive home and relaxed for the rest of the day.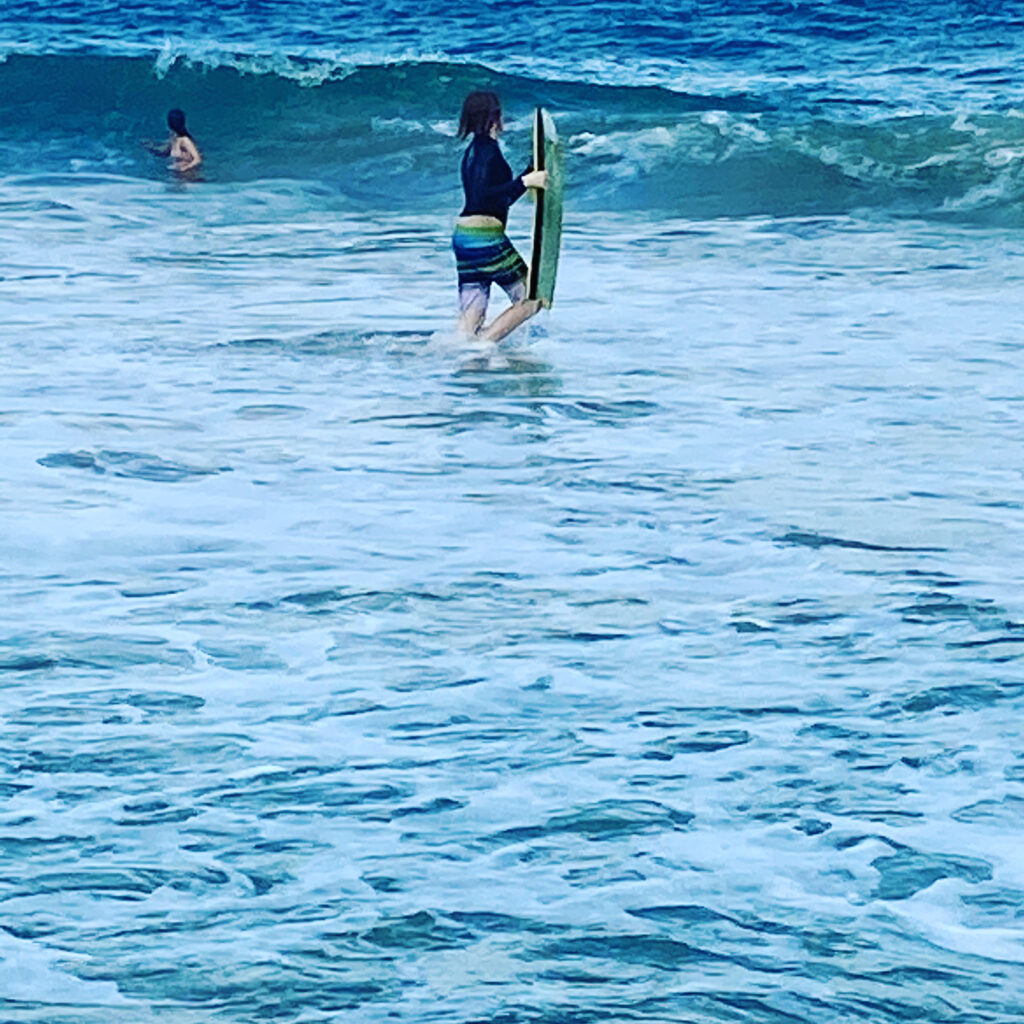 Day 2
It was raining but that did not stop us from enjoying a beach day! It was so fun we were able to meet up with a friend of Aydans. I was releived beause I had just had stiches put in my arm and could not go into the water past my hips. (Bummer) However, it was like all the things I was worried about just ironed out. He had a grand day playing with his friends and I enjoyed visiting with the adults on the beach. Monday night I took Aydan to a Luau.We enjoyed the dinner and show. It was such a great day.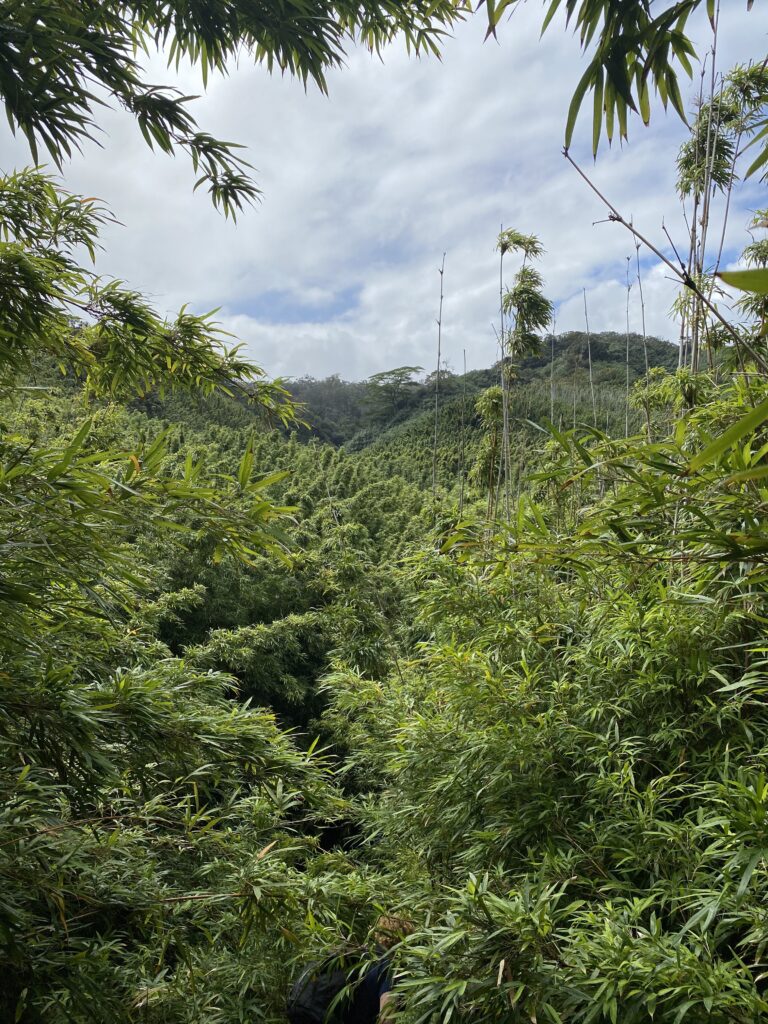 Day 3
You can see Aydans red crop of hair at the bottom of this picture. On the road to Hana along the road there is a little opening in the bamboo. This is where you can go on the most beautiful hike in the Bamboo Forest. It is slippery, muddy, and feels like you are in the movie Jumangi. As you walk along the trail you have to cross several rivers, climb rope ladders, and rickety regular ladders, cross more rivers, experience waterfalls up close. It was a little out of my comfort zone mostly because I had stitches in my arm that I could not get wet. It didn't stop us though! We had so much fun.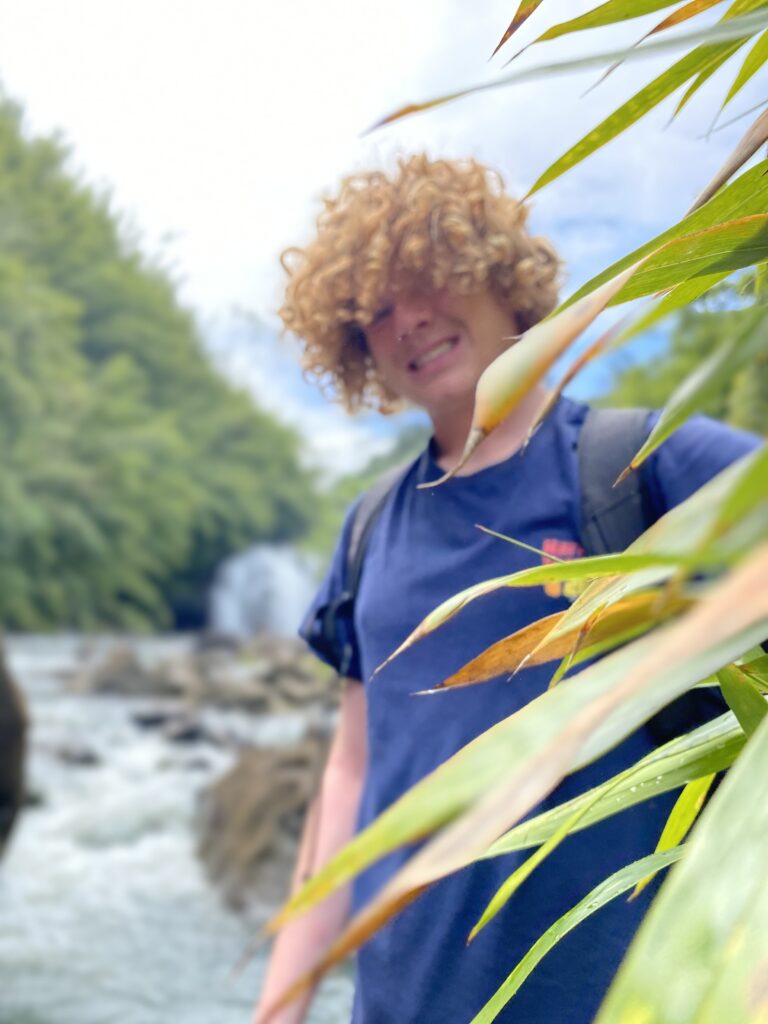 Then we headed a little further up the road to Hana to the banana bread place. We had warm banana bread, fresh pinapple chunks, and Aydan had an orange/pineapple/honey smoothie that I am dying to copy at home.
As we headed down the road we found the most beautiful beach to snorkel. I wondered how there could be any place more perfect in the world with whale spouts in the distance and my toes burrowing in the soft brown sand. There is nothing I love more than the feel of the sun sink its way beneath my skin.
That night we went with our friend Randy to the Paia Fish Market. It was delicious and we met two really nice nurses who were travelling from San Fransisco. It seems so long ago now that we are all homebound because of COVID-19. I often think about those two nurses who were so kind and wonder if they are ok. I hope so.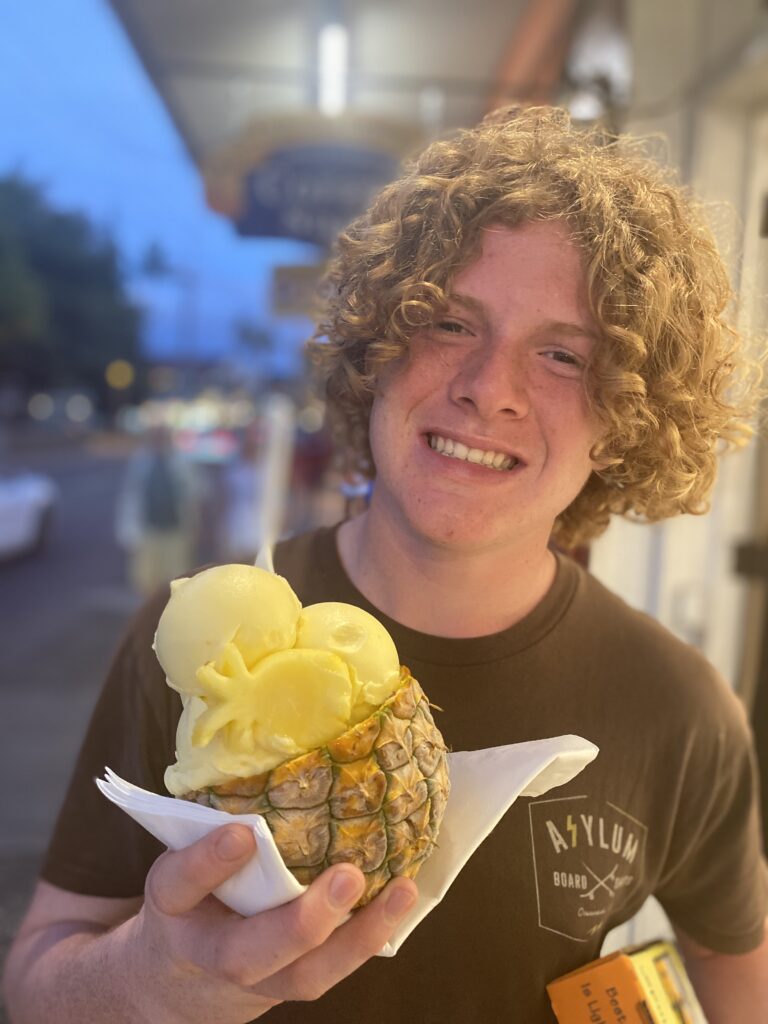 There gratitude I felt for my friends for making this possible..I can't even explain. Have you ever felt seen? Sometimes, in my life I just feel invisible. I'm not sure if that makes sense. The truth is it isn't easy to be a Mom, who works, and tries to hold it all together alone. For a minute I felt special and loved and like good things can happen to me too. It was a good feeling.
Day 4
We had plans to do a mountin bike tour down the volcano. It was cancelled so we went ziplining. Aydan wnated to check out the skate park by Randy's house and so he headed over there. I took a little nap. Then we went to the Black Rock Beach and Aydan went cliff diving while I read a book on the beach and watched. He snorkeled and I was in heaven.
One night as I was trying to sleep I began to worry. There are so many things I want to do and become. I want to get my Masters Degree, I want to get out of debt, I want to be a good Mom. Were we going to get home ok with this virus outbreak? Was being stuck in Maui the worst thing that could have happened? No…but as my mind travelled down these rabbit holes a strong impression came to my mind and heart.
Everything will work out.
We got home safely and then it seemed the world I knew began to slowly churn into turmoil. While it does, I hold onto those words. Everything will work out.