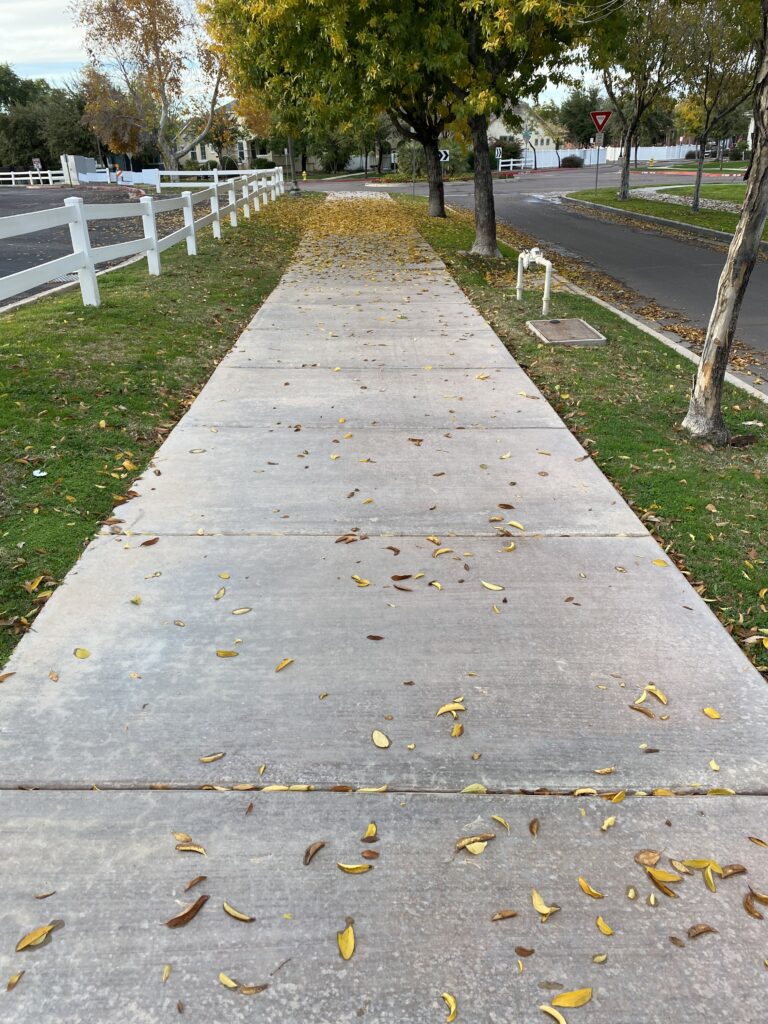 Do What You Can
This is my tenth single momma Christmas. What I have learned over the years is this, do the best you can. There is so much extra pressure at this time of year to make things perfect and buy everyone gifts. To bake, cook, decorate and if you are like me you are already stretched pretty thin on a normal basis. I wonder if single dads feel the same immense pressure. I am sure they do.
I've let a lot go and what gets let go varies from year to year. This year I ordered Christmas cards to mail out but then realized I didn't order enough. Oh well…let it go. I didn't get out our advent calendar, any nativities, garland, tree skirts, or ornaments. I just didn't get around to hanging lights on my home outside. It was the best I could do.
Teaching at Christmas
Teaching second grade is not for wimps. As a second grade teacher there is also a lot of pressure to create a happy Christmas feeling this time of year. We decorated gingerbread houses for art one Friday. I made all of the gingerbread houses out of royal icing and graham crackers. It takes about three hours to make these for a whole class. I created writing projects, art projects, a classroom party, and holiday activities. We worked extra hours at the Winter Sing but it is delightful to see your class so happy and singing!
It is taxing but then I think about that one child in my class who needed the Christmas cheer especially. I won't share the details but Mom will not be home this Christmas. What I have learned is this….Mom's make all the Christmas magic. He needed some. Thank goodness for the amazing Moms I have in my class this year who help me execute my ideas!
What Christmas Really Looks Like
I am far from perfect but I did do what I could to make Christmas special. Only the ornaments we received this year cover our tree, which totals six. I tried to make ginger molasses cookies and somehow omitted about a third cup of sugar that they needed. (It didn't stop them from being eaten.) Aydan's Christmas Eve pajamas failed to show up on time even though I ordered them on the 13th…which from Old Navy seems like plenty of time! When my kids piled into my bed at six am Christmas morning even though I told them not to come near me until at least seven am. And even though I didn't get out my favorite Christmas decorations of all time, my nativities.We still focused on Christ's birth. We watched the beautiful video put out by The Church of Jesus Christ of Latter-Day Saints. https://www.comeuntochrist.org/light-the-world/the-christ-child(You can watch it here.)
We watched Christmas movies, served friends, neighbors and delivered treats and small gifts. I had a special opportunity to serve the mid-single people of our church. We took what extra we had in the swear jar and donated it to the Giving Machine and bought things for families and people in need.
You may raise your eyebrow at this but everyone in our family has contributed to that jar and the truth is as a single Mom at Christmastime there isn't much extra. I saw that money sitting there in the jar and thought this is how we can turn something crummy into something good. We went to the Giving Machine after church on Sunday and afterwards I took my children to a special little lunch.
Our time together is so limited and I know some of you may judge me for the swear jar and for going to lunch on a Sunday. That is fine. I wanted to connect with my children and I wanted an opportunity to tell them that I loved them and was proud of the hard work they had done this last year. Then, I gave them each a $25 end of the year bonus. Which, for me to hand them any money for no reason is rare. It was a sacrifice, sure. However, sometimes you need to be told and shown just how good you are. And those children of mine are pretty darn good.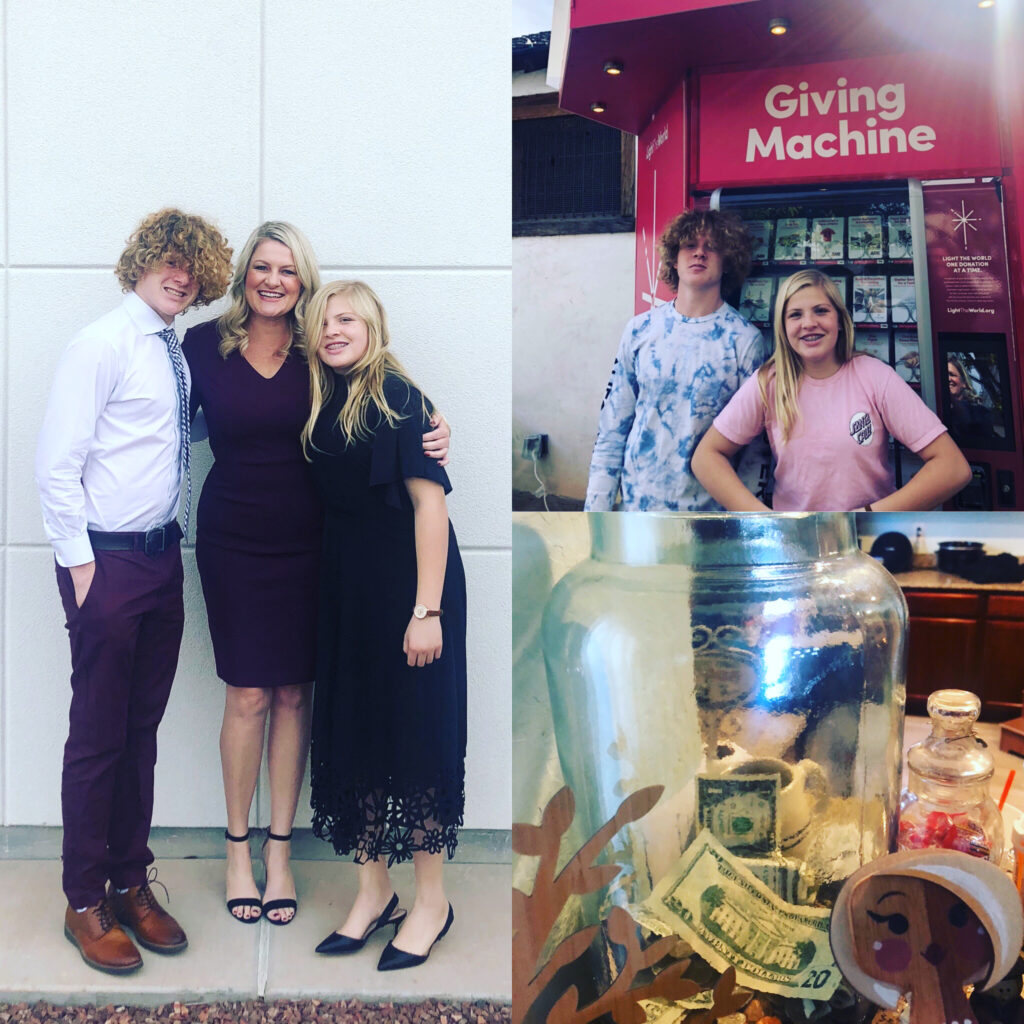 As this year winds to an end I have happy feelings in my heart because my best is good enough and I have learned with SOME things to let expectations go. Expectations are hard. Feeling the spirit and learning to love others and serve is not. Allowing the spirit of Christmas into our hearts and homes is a gift no matter what it looks like for your family or mine.
Christmas was a beautiful day with a homemade copycat Cheesecake Factory Creme Brulee French Toast recipe that we all pitched in to make. A small load of presents for my children under the tree and then spoiled by my family when we went to my parents house. I dropped the kids at ten to their Dads something that in the past has left me full of sorrow. Yesterday, I headed back to my parents and promptly fell asleep on the couch for two hours even with all the toddlers and family members there. I was out. I knew I had given my all. I awoke to return home and tidy up my home. I enjoyed a jog outside in the crisp winter air. Then, I headed back to my parents house to play games. I felt grateful. I felt lucky. Christmas this year was a gift.