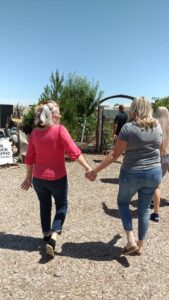 Item No. 2
Weight gain. Exhaustion. Anxiety. Overwhelm. Depression. Chest Pain. Headache. Vertigo. EXHAUSTION. I know I already said that but the level of tired that I feel is unreal. I will say being off for the summer I do have more energy but I am not expending my energy teaching precious babes right now. So there is that. Plus, this winter I was sick. So so so so sick for at least 9 weeks and I worked, I just kept working taking a day here and there when I literally couldn't get off the bed. I went to the doctor and they just said checking now wouldn't help since I was sick it would throw the numbers off and I should wait until the summer after I had not had the cold/flu for awhile. They did a blood test, everything they checked looked normal. In the meantime, Laura who I worked with and saw me everyday was like something is wrong! Heather for years has been saying you have to get looked at something is WRONG! Tessie has said why are you so tired all the time SOMETHING IS WRONG! I think everyone is super tired of hearing me whine! I am sorry!
Well….when you are a single Mom, and taking care of children, and working full time, and tutoring Dyslexic children on the side……plus all of your kids activities…in my mind I just thought NO WONDER I AM TIRED!
In May we had this super fun girl party at my Aunt's house and that picture right up there that is SO sweet was snapped…and all I could think was DUDE..LOOK…AT….THAT……BOOTAY. When did my bum get so big? Holy Cow. Plus I had been running at least six miles a week and hiking at least ten if not 15 miles a week. It just didn't add up.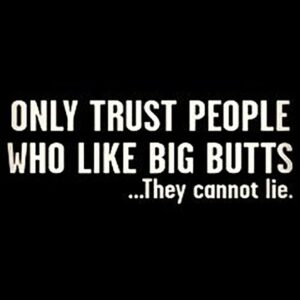 Summer arrived Heather referred me to a Doctor that specializes in women's health. I went and had eight vials of blood taken. The results are in and it all makes sense. Finally. My hormones are off not just a little but some are dangerously low. I begin hormone therapy on Monday and I am looking forward to that. The doctor said I should notice a difference in three days. I can't wait. In the mean time…with a little help from my Momma I am on a specialized diet to cleanse my body. I am basically eating the same diet as my Guinea Pig Steve. No carbs, No sugar, and limited fats. My soda intake has been reduced to two cans a day and let me tell you….the headaches started last night. The sad thing is I am still drinking soda just such a limited amount. It's like a catch 22 you are so tired…drink caffine…crash..tired..drink caffine. These are positive changes but not easy ones and all I want is a McDonald's vanilla ice cream cone for some reason. In the end though will it help…sugar? No. So, here I go hopefully some positive health changes are on their way and I will feel normal. I just want to feel normal.
If you are in your forties and do not feel normal…and feel like something is off with your health I highly recommend Kelly Roy or Kristina. I saw Kristina she is awesome.
No one but you will take care of you…take care of yourself XOXO-The Sunny D